Wine and Chinese Food Pairings for the Year of the Ox
Wine is always a great idea and so is Chinese food. So why not welcome the lunar new year with great wine and Chinese food pairings? 
Here's our list to help you prepare for a year of prosperity, good health, and best luck:
Pair Grüner Veltliner with Dumplings
Thank goodness for the Chinese for coming up with these little nuggets and bites of joy. Dumplings come in all shape, sizes, kinds, and flavours. They can be store-bought or made at home. They can be fried or steamed. Basically, there's a kind of dumpling for everyone and anyone.
This happy food works very well with your favourite Grüner Veltliner. In our case, it's every bottle of Laurenz V but it's most charming with Charming. This rocks especially with prawn or pork dumplings dipped in ginger and chilli sauce!

Laurenz V Charming Grüner Veltliner from Austria (P 1,400)
Pair Sauvignon Blanc with fried veggies like Vegetable Lo Mein
These are usually dishes with strong soy flavours so we'd want to pair this with the crisp and grassy taste of Sauvignon Blanc to slash right through and balance the taste. 
Snappy, clean, high acid wines have a kind of refreshing vibrancy that's a great counterpoint to the flavours of dishes like this. Sauvignon Blanc, with its penetrating acidity and clean tastes, is a perfect match.

Pascal Jolivet Attitude Sauvignon Blanc from France (P 890)

Errazuriz Estate Sauvignon Blanc from Chile (P 690)

St. Hallett Poacher's Blend Sauvignon Blanc from Australia (P 810)

Klein Constantia KC White from South Africa (P 560)

Pair Grüner Veltliner with Sweet & Sour Fish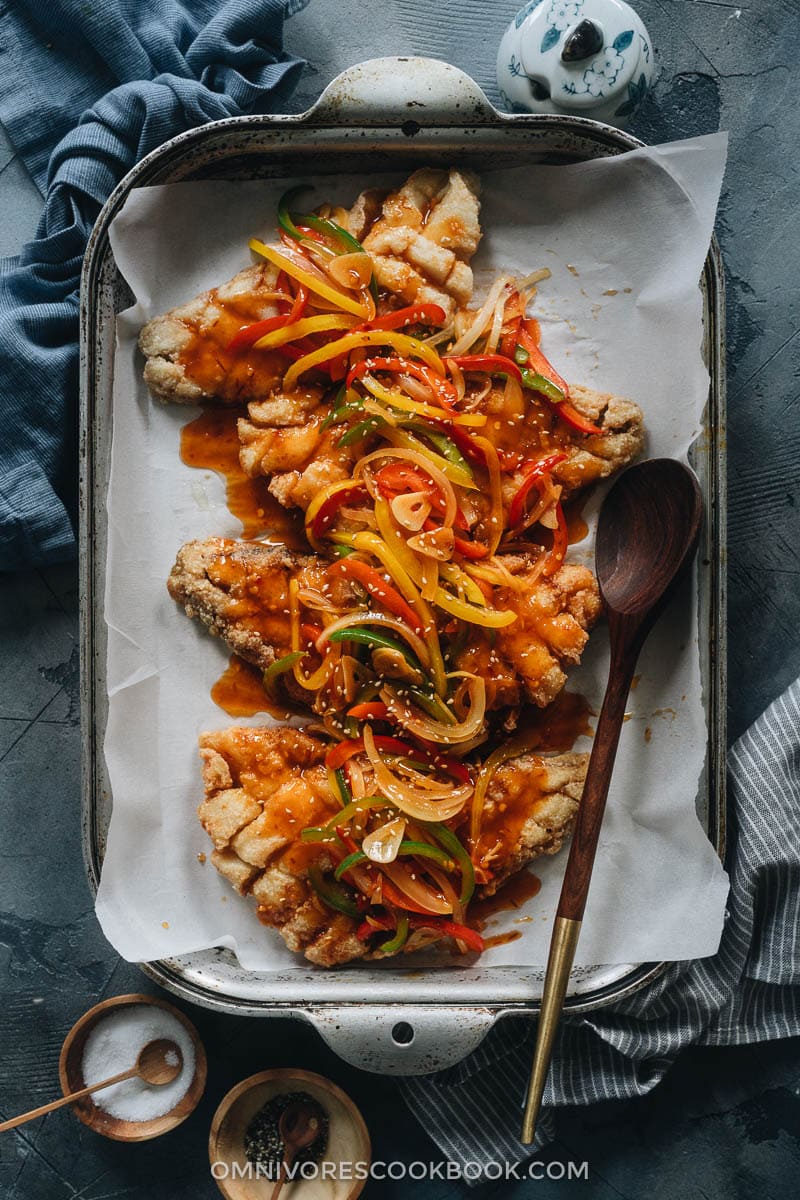 Click here for an easy recipe from Omnivore's Cookbook.
Here's a very simple and classic Chinese dish that's an instant and easy staple for every household celebrating the Lunar New Year. Best paired with the gorgeous palate and bouquet of Grüner Veltliner, the sweetness of the wine and spiciness of a dish like this does wonders.

Laurenz V Friendly Grüner Veltliner from Austria (P 1,080)
Pair Riesling with Kung Pao Chicken
Kung Pao Chicken's taste depends on how you serve it. It could be mild or extremely spicy. For this dish, it's best to grab a Riesling which can help calm the hot sensation in the mouth.

Grosset Springvale Riesling from Australia (P 1,890)
Pair Pinot Noir with Peking Duck
A popular Chinese dish that has been prepared since the Imperial era, the peking duck is an immediate go-to when you think Chinese food. It has thin, crisp skin, with authentic versions of the dish serving mostly the skin and little meat, sliced in front of the diners by the cook.
Try your luck in finding some good peking duck. Surely someone delivers!

Decelle-VIlla Gevrey Chambertin from France (P 4,500)
Pair Grenache/Rhone Blends with Spare Ribs
Another Chinese food favourite is the slowly marinated, gloriously saucy spare ribs. With marinated pork, a fruity red with lower tannins works best for balance and enhancement of flavour.

d'Arenberg The Stump Jump GSM from Australia (P 590)
Pair Malbec/Malbec Blends with Beef with Brocolli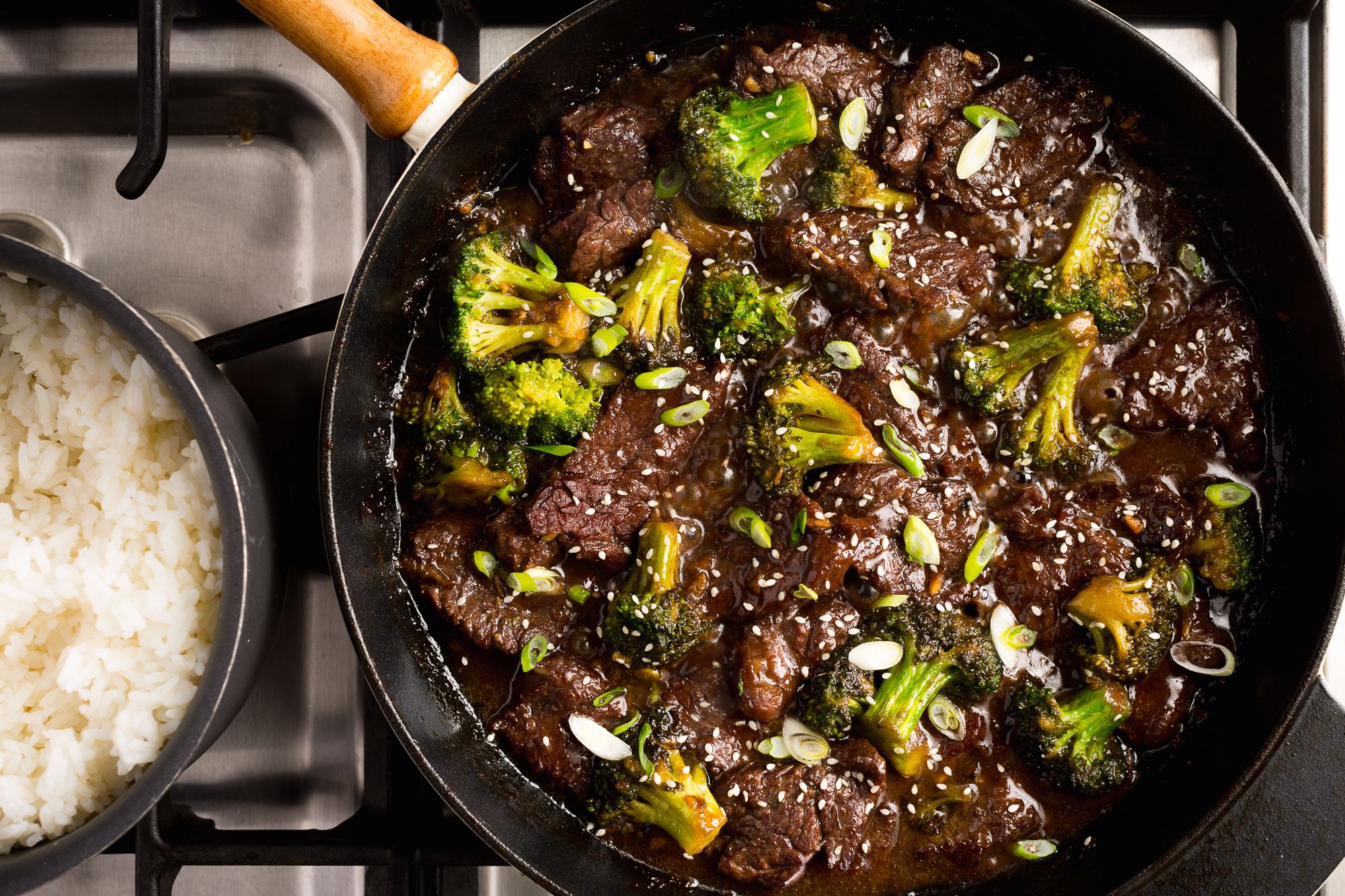 Beef and Broccoli recipe from Delish
Unlike the rest of the dishes on this list, beef with broccoli is more of an untraditional Chinese dish. It's one of those that have evolved throughout the years as the Chinese merged with other cultures. Popular in the Philippines as well as the US, this is easy and super easy to prepare.
There are very few Chinese dishes that work with a heavier wine but beef and broccoli is one of them. A smooth malbec is a great complement to this.

Gouleyant Rouge Malbec from Cahors, France (P 695)
If Chinese cuisine is your favourite and you remain to be in doubt, go for Riesling! Mosel, Germany's Rieslings go well with every kind of Chinese food.
Click the banner below and start shopping for your celebration! Enjoy the good food and good wine and don't forget to spread good vibes all around.